The Arahura
Arahura is Maori for "Pathway to Dawn"
The Arahura River on the South Island's West Coast is the country's main source of New Zealand jade (also known as New Zealand greenstone or pounamu).
Arahura can carry up to 550 passengers and has been sailing across the Cook Strait since 1984. The onboard facilities are impressive making your journey across the Cook Strait a memorable part of your holiday.
Travel time across the Tasman is 3 hours.
---
Facilities Include
Comfortable Lounges
Arahura offers two sizeable passenger lounges – both offering comfort and panoramic scenery.
Food Court, Bar & Coffee Counter
Whatever you are after, Arahura is sure to please the hungriest and thirstiest of travellers. Sample from the broad selection of food and beverages at the food court, grab a coffee or unwind with the alcoholic beverage of your choice.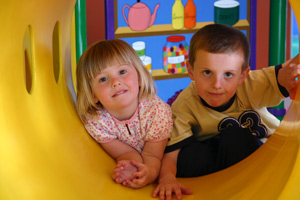 Children's Corner
There is plenty for kids to do in the children's corner.
This offers a play area, the cartoon channel, family seating as well as video games.
Club Class
For a small charge you can escape to our private Club Class lounge. Tickets can be purchased from the onboard shop or online when you make your booking.
Tea, coffee, magazines and workstations are provided.
Nursery
Complete with cots and baby changing facilities.
Outdoor Observation Decks
The best way to admire the scenery is on the open decks and outdoor seated areas.
From here you can spot dolphins, seals and landmarks as you work on that holiday sun tan.
Smoking
A smoking area is provided on Deck 7 viewing deck at the stern of the vessel.
Workstations
Work stations provide a quiet space for working, studying or writing postcards.
Wi-Fi Internet
Wi-Fi is available onboard for a small fee.
Watch House Movie Theatre
Catch the latest movie releases in Arahura's comfortable cinema. Tickets can be purchased from the onboard shop.
Shop and Information
The onboard shop and information centre provides a range of New Zealand souvenirs, magazines, phone cards and travel items.
Buy your Club Class or movie tickets here. EFTPOS facilities are available.
---
How to make a Reservation
Click on this link to start the process now: Interislander Quote

Sailing times and prices are worked out for you during Quoting process, however to get more information
view our timetable or rates pages.
It is so easy to make an Interislander booking!