Campervan Hire New Zealand
Find and book the perfect campervan rental holiday in New Zealand with Discovery Campervans. Compare all the top campervan rental brands, save your quote and book online or over the phone with security and ease.
At Discovery Campervans we compare all the top motorhome suppliers in New Zealand and have access to the latest specials and exclusive deals to help you make the right informed decision for your next motorhome holiday. Make sure you get the best possible value when booking your NZ campervan holiday by booking in advance and talking with our campervan rental specialists.



Why Book With Discovery Campervans?
Top Campervan brands and vehicles
No booking fees or credit card fees
Over 50,000 happy customers have already booked a campervan with us
Need Inspiration ?
Not sure how to start planning your New Zealand motorhome hire holiday? Figure out your pick up and drop off locations and what to do with the days in between by taking a look at our suggested itineraries.
Whether you decide to travel for 5 or 25 days our itineraries will help you make that first step!
Adding Extras To Your Rental
It is usually the little things that make a difference, make sure you are prepared for your New Zealand campervan hire holiday by adding items to your rental such as camp chairs, baby seats, GPS, bedding and linen kits and more !
Stress Free Package
New Zealand campervan hire can quickly become quite complex when dealing with insurance and liability options. To make things easier on our customers we offer the Stress Free Package which drastically lowers the liability and bond payable on your motorhome rental and includes useful extras like bedding, camp chairs etc.
Specials
Waiting for a deal? Browse our list of specials and plan your trip in advance to save. Keep your eye out for new specials each week from per day discounts to no-one-way fees.
Hop Between Islands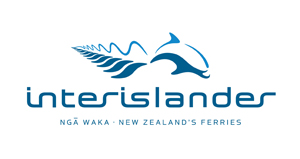 Don't let a bit of water ruin your campervan roadtrip, book your crossing with us for the Interislander Ferry to get between the North and South Islands and ensure your itinerary isn't disrupted. The crossing from Picton to Wellington is one of the most spectacular ferry crossings in the world. Select your dates and departure port today and get sailing on the Interislander.



Booking Campervan Holidays since 2004