The Difference between Motorhome Companies
We understand how tricky it can be to choose the perfect campervan that will suit you and your needs. To make the decision process easier for you we have given the facts relating to each Campervan Company and what you can expect.
---
Maui Motorhomes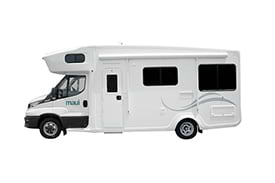 Vehicle Age - Under 2.5 Years (Elite vehicles under 1 Year)
Maui has been manufacturing quality motorhomes for over 60 years, most recently the entire fleet has been built to Euro 4 emission standards (independently tested).
With a large and dependable rental fleet Maui are firmly positioned in the luxury end of the market. Their high standard vehicles are expertly maintained, have well laid out living areas, comfortable sleeping arrangements and all come equipped with automatic transmission. Every Maui vehicle comes with solar panelling.
Elite range guaranteed under 1 year
Other vehicles guaranteed under 2 years
---
Britz Campervans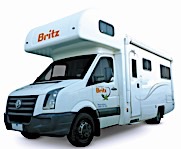 Vehicle Age - Between 1 to 5 Years
Britz campervans offer the perfect balance between price and comfort. With a commitment to the safety and maintenance of their vehicles, Britz provide comfort and great value for your money. The availability of Britz Campervans is excellent due to their large fleet, while their affordable pricing makes them a great choice for the economical traveller who still appreciates comfort.
---
Escape Rentals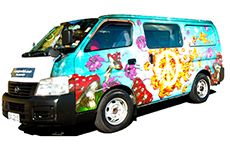 Vehicle Age – 4 to 9 Years
Escape Campervans are a 100% Kiwi company who were established in 2003 and have almost 200 individually 'flavoured designs' created by a team of award winning artists.
Escape operate only Toyota Hiace and Nissan Caravan campervans and allow fully licensed drivers aged 18+ to rent them. These vehicles are rugged and dependable - Ideal for New Zealand driving conditions.
A budget campervan that also has a certified self-contained option for those wishing to freedom camp.
---
Mighty Campervans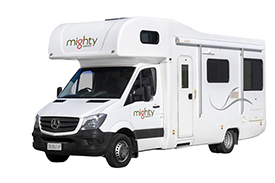 Vehicle Age – Up to 7 Years
Going Mighty on Adventure! More awesome than the average cheap campervan hire. Mighty campers are best suited for budget conscious travellers. Although they do not have all the bells and whistles of newer vehicles, Mighty are affordable, reliable and perfect for discovering Australia. Mighty offers a selection of vehicles to suit all value seeking travellers, yet still offers quality vehicle design and service.
Whether you're just needing a place to sleep or want something fully self contained, Mighty have affordable options to suit all needs.
---
Travellers Auto Barn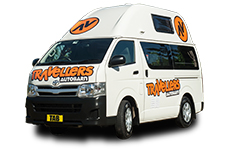 Vehicle Age - Between 4 to 9 Years
Travellers Autobarn campervans are a great choice for young travellers, backpacker tourists and those wishing to travel on a budget. Offering reliable and functional vehicles, Travellers Autobarn allow any fully licenced driver over 18 to hire one of these campervans.
Travellers Autobarn have your needs covered, with easy to drive and park vehicles that range from station wagons to 5 berth campervans.
They come with numerous extras and are certified self contained (if the toilet is also hired).
---
Spaceships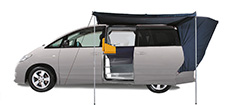 Vehicle Age -16 to 21 Years
Spaceships are custom designed, award winning people movers converted into the Swiss army knife of campers These budget vehicles drive like a car and sleep like a campervan!
Anyone 18 years and older, with a valid driving licence, can hire & drive a Spaceships vehicle..
---
Jucy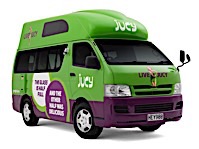 Vehicle Age – Between 2001 to 2017 (depends on vehicle type)
Jucy is a dynamic and friendly hire company which aims to provide "the best deals on wheels". Jucy campers are custom built and perfectly suited to younger travellers, as any fully licenced driver over 18 can hire one.
These vibrant vehicles are refurbished every few years, with some options certified self contained for those who wish to freedom camp.
---
Lucky Rentals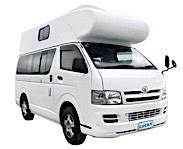 Vehicle Age – Up to 22 Years
Lucky campers are perfectly suited to younger travellers, as any licensed driver over 18 can hire one.
These low priced "no frills" vehicles are perfect for backpackers or the budget conscious who prefer saving money to driving the latest vehicle models. Lucky vehicles are older models with a high mileage, but are maintained mechanically and easy to drive.
---
Apollo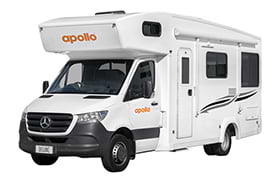 Vehicle Age – Up to 3 Years
Enjoy absolute confidence when travelling in a vehicle from one of New Zealand's most modern fleet. Apollo branded vehicles are on fleet for a maximum of three years, and are always maintained and serviced to the highest industry standard.
Apollo has a vast range of vehicles available from basic campervans to family friendly motorhomes. If you've got an adventure in mind, Apollo have got the RV to take you on it.
Apollo allow pets to travel in their vehicles, so you don't need to leave your fur-babies at home when you hit the road!
---
StarRv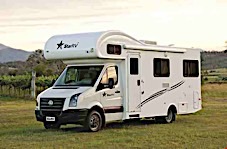 Vehicle Age – Under 1 Year
Star RV is the only company to guarantee its entire fleet is less than 1 year old, ensuring you enjoy the latest in design, technology and dependability.
With Star RV rentals, workmanship and innovative technology combine to produce an outstanding range of recreational vehicles.
Each StarRV vehicle includes shower and toilet, a satellite to play free to air TV, and are guaranteed to be Automatic.
---
Pacific Horizon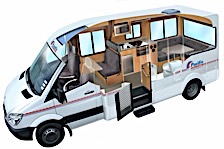 Vehicle Age – 1 to 7 Years
Every Pacific Horizon vehicle is fully self-contained for freedom camping in designated areas.
There are four models on offer: 2+1 Motorhome, GEM Motorhome, 4 Berth Motorhome and SAM Motorhome. Each of these models are also available in a Premium Model, guaranteed to be no more than 2 years old.
Pacific Horizon offer the only 6 berth vehicle which has 4 anchor points for child seats, making them a perfect choice for families with young children. With a depot located in Wellington, it is also a great choice for those flying in or out of New Zealand's capital.
---