Cheapa Campa
About Cheapa Campa
Our daily rental rates may be low but we never compromise service, quality or safety.
Relax and enjoy your Cheap Campervan holiday! Routine service and maintenance ensure the safety of all our New Zealand Campervan Rental fleet.
Cheapa Campa is part of the Apollo Tourism & Leisure Ltd (ATL) family which includes RV brands Star RV, Apollo, Cheapa Campa and Hippie.
Stand Out Features
All Cheapa Campa rentals come with unlimited kilometres, free maps and camping guides, standard protection cover, 24 hour roadside assistance and a complimentary welcome pack, with generous long term discounts and a number of optional extras available.
Vehicle Age
up to 6 Years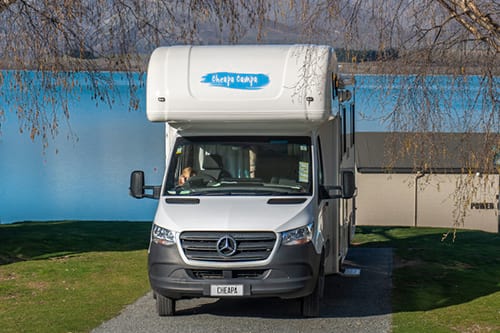 Cheapa Campa Motorhomes