Maui
About Maui
Maui's reputation as the premium motorhome brand in New Zealand is built on many years of offering superior products and services.
Maui have a good size fleet and availability is generally good if you book at least 3 months ahead.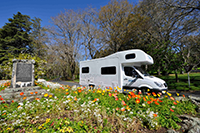 Depot Locations
Auckland
Christchurch
Queenstown
Stand Out Features
Maui builds more new motorhomes in New Zealand than any other company, complete with the most comfortable beds and superior quality fittings.
Maui has provided great self drive holidays for more than 25 years, made all the better with their stylish interiors and spacious designs. All Maui vehicles are guaranteed Self Contained.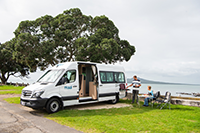 Vehicle Age
Under 2.5 Years

Maui Elite Vehicles -
Guaranteed under 1 year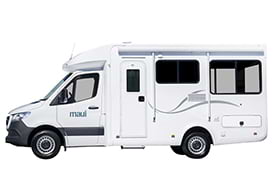 see extra info