Exclusive Cheap Stays Guide
The Cheap Stays Guide is designed to save you money and is exclusive to our clients!
Displaying 200 locations across both islands of New Zealand on an interactive directory and map. By using the Cheap Stays Guide effectively you can create your own itinerary and print the locations where you can park your motorhome overnight at a minimal cost before you travel.
Book Now and secure your Motorhome with Discovery Motorhomes. The Cheap Stays Guide will be emailed to you with your confirmation voucher so you can start planning your itinerary today!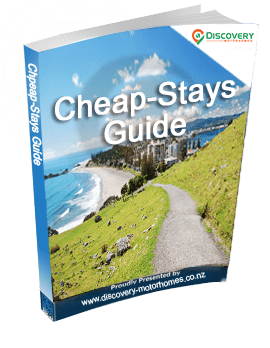 Book Now to receive your Cheap Stays Guide