The Aretere
Aratere is Maori for 'Quick Path'
As one of the most modern, high-tech vessels operating in New Zealand waters, not only does Aratere provide travellers with a "quick path-way" across Cook Strait, but also a comfortable, entertaining, safe and scenic cruise, through some of New Zealand's most impressive landscapes.
This ship provides top quality facilities to ensure a memorable cruise. Including a food court, bar, Wi-Fi internet, cinema and Club Class Lounge, the extensive onboard facilities mean there is plenty for everyone to do on their journey through the Marlborough Sounds. So, whether entertaining the children, or watching the spectacular scenery pass by, your journey on the Aratere will be a memorable part of your holiday.
Travel time accross the Tasman is 3 hours.
---
Facilities Include
Lounge Bar Café
Whatever you are after, Arahura is sure to please the hungriest and thirstiest of travellers. Sample from the broad selection of food and beverages at Pennant Cafe, grab a coffee or unwind in the Fo'c'sle Lounge Bar.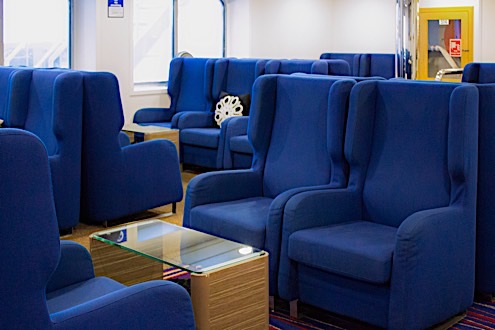 Moby's Playroom
Aratere offers fantastic facilities for children to play and make new friends!
Information Counter
For onward travel and accommodation arrangements, foreign currency exchange and a wide range of travel advice.
Outdoor observation decks
Take in the magnificent scenery on our open decks and outdoor seated areas.
Aratere features a stunning forward viewing deck as well as sunny areas on Decks 5 and 6.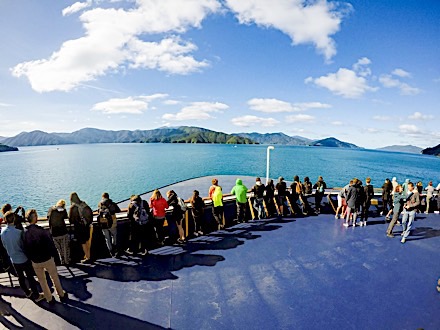 Nursery
Complete with cots and baby changing facilities.
Smoking
Smoking onboard Aratere is only permitted outside on Deck 4 (at the port side lifeboat embarkation area).
Timezone
The video games area for all ages.
Wi-Fi Internet
Wi-Fi is available onboard for a small fee.
Workstations
Aratere's workstations provide a quiet space for writing, studying or even catching up on those postcards to friends and family at home.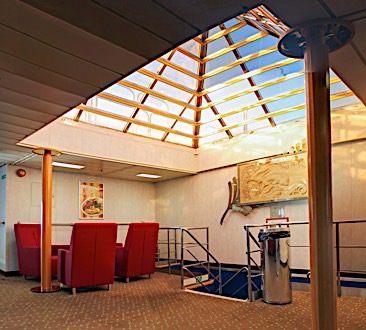 Compass Movie Theatre
Catch the latest movie releases in Aratere's comfortable cinema. Tickets can be purchased from the onboard shop.
---
How to make a Reservation
Click on this link to start the process now: Interislander Quote

Sailing times and prices are worked out for you during Quoting process, however to get more information
view our timetable or rates pages.
It is so easy to make an Interislander booking!