Kaitaki
Kaitaki means 'Challenger' in Mäori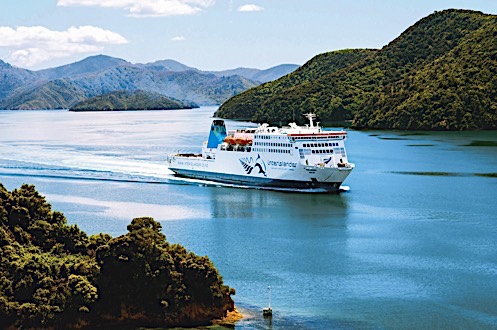 This ship is the newest on fleet and has room for up to 1600 passengers. It is the largest ferry in New Zealand waters. Kaitaki offers a tourism and travel experience like no other.
Kaitaki provides an array of options designed to enhance your journey across the Cook Strait. From the many observation decks, enjoy the magical scenery of the Marlborough Sounds and Wellington's natural harbour. Or, sample local cuisine, coffee and wines, from the many food and beverage outlets.
For children, Kaitaki offers nurseries, play areas and, during school holidays and peak seasons, even magicians and clowns as part of your onboard entertainment.
Travel time accross the Cook Strait is 3 hours.
---
Facilities Include
Television Lounge
Lounges with recliner chairs are located on Deck 7. In addition, the Karori Rip Bar features wide screen plasma televisions.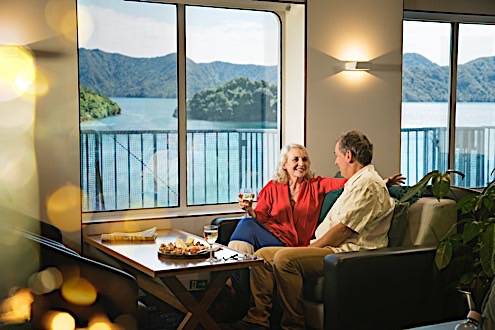 Movie Theatre
Relax and view a recent release movie in the onboard cinema. Tickets are available from the onboard shop.
Wi-Fi Internet
Stay in touch with work, family and friends with our onboard Wi-Fi service. Access can be purchased from the Karori Rip Bar.
Video Games
Video games, for children of all ages.
Bands
Local bands often perform in The Karori Rip Bar. Visit the bar to see a performance schedule.
Family Lounge
Including a pre-school play area and a television showing the Disney Playhouse Channel, the Family Lounge is a great place for parents to relax with their children.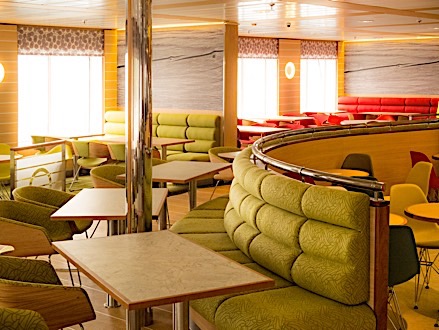 Kids Play Areas
A pre-school play area is part of the Family Lounge, while a more challenging and physical playground is located on a different deck, for children aged 3 - 10 years.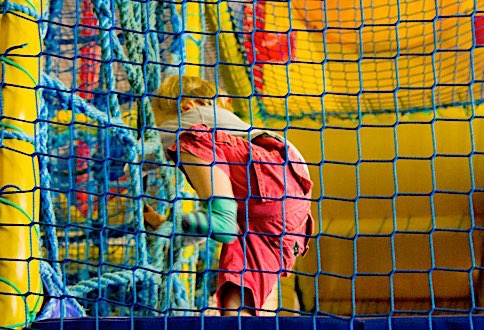 Nurseries
Four cabins, which include cots and baby-changing facilities, are available for the use of families travelling with infants.
Ship Ahoy Activity Book
This is available free of charge from the on board shop.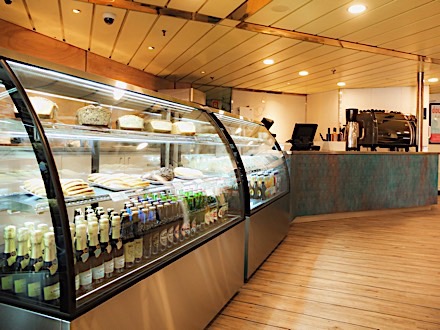 Lounges
The Family Lounge is a great place for parents to relax with their children, with a pre-school play area and a television screening the cartoon channel.
Cabins
On board Kaitaki, there are a limited number of cabins available for hire during your voyage.
The cabins are 4 berth and have en suite facilities. They are fully serviced with linen, towels and soap.
The cost is $40 per cabin. Please note that cabin hire is subject to availability.
Smoking
Smoking is only permitted onboard Kaitaki outside on Deck 7.
---
How to make a Reservation
Click on this link to start the process now: Interislander Quote

Sailing times and prices are worked out for you during Quoting process, however to get more information
view our timetable or rates pages.
It is so easy to make an Interislander booking!