Beautiful Blenheim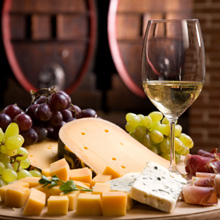 Blenheim is the central hub of New Zealand's Marlborough region and is the perfect destination for a campervan escape. It is positioned in the north-east of the South Island and is regarded as a centre of New Zealand's wine industry.
Blenheim boasts New Zealand's sunniest climates, experiencing hot and relatively dry summers, and fresh, crisp winters. Depending on what you are planning to do while in the area, summer is the best time to travel as it will allow you to take advantage of Blenheim's close proximity to the nearby coastline.
The town's position on the Wairau Plain means that it has a relatively flat landscape. There are some surrounding hills, however these do not protect from the winds that tend to blow from the Cook Strait.
The tourist attractions on offer in Blenheim are second to none. There is seemingly something to suit all ages, tastes and budgets. From an adrenaline-pumping adventure, to a relaxed day out, there is sure to be something suitable in Blenheim.
The wineries are the major draw card of the area, and attract visitors from across the world. There are over 20 fabulous wineries in the Marlborough region, with many of these positioned around the town of Blenheim.
Highfield Winery is one of the area's most visited wineries, and once you make a trip here it will be easy to see why. This award-winning winery is situated on the Brookby Ridge and specialises in fine Highfield wines. The scenery you will experience here is similar to the kind of landscapes you would typically see in the European countryside. There is also a restaurant and a guesthouse here for those wanting to spend some extra time wandering the vineyards and sampling some of the country's finest produce.
Villa Maria Estate is another of New Zealand's leading wineries and is recognised internationally for its high quality wines. This state-of-the-art vineyard is centrally located within the Marlborough wine region and is owned by friendly locals who are deeply passionate about wine.
For those interested in Blenheim's history and culture, a visit to the Omaka Aviation Heritage Centre won't go astray. This tourist attraction houses aviation displays that will greatly impress history buffs and intrigue newcomers. Exhibits depict some of the most historical and famous planes ever flown in New Zealand, delighting younger children, and making this an essential attraction for families to visit.
Leisure activities are also something the city of Blenheim does well. The Marlborough Sounds are a great destination for swimming with dolphins, while the nearby town of Kaikoura is perfect for whale watching or swimming with the seals. The rugged coastline also acts a fantastic playground for activities like scenic boat cruising, fishing, water skiing and kayaking.
When it comes to places to stay in Blenheim, you really can't go past the Blenheim Top 10 Holiday Park. Enjoy the friendly service and the fantastic outdoor and entertainment facilities, including children's playground, BBQ facilities, swimming pool and indoor spa. If you want a good site for your campervan make sure to book in advance.
Blenheim is a fantastic destination for those wishing to escape the crowds of the major cities, but still enjoy the perks of a big town. Its prime location near the rugged coastline of Kaikoura and the highlights of the Marlborough Wine region makes it an excellent place to base your holiday in this area.
Christine Barton