New Zealand's Favourite Events And Festivals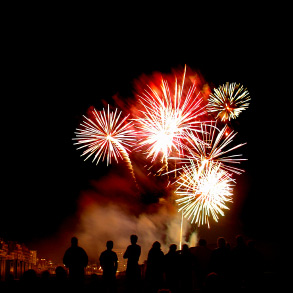 A festival or major event is a great excuse for a holiday and there is no better way to embark on this kind of holiday than by hiring a campervan and enjoying the motorhome experience.
New Zealand plays host to a wide range of events and festivals, offering something for all, all year round.
Whether it's the arts, music, culture, gardening or food you are interested in, New Zealand has you covered.
Here are just a few events and festivals you could easily plan a campervan holiday around:
1. Pasifika Festival
Pasifika is a celebration of Auckland's Pacific culture and puts on a spectacular show of traditional Pacific dances and shows.
Experience the culture of New Zealand as you embark on a journey of the mind, body and soul, all while enjoying a vibrant atmosphere that simply cannot be beat.
When
: 13 March
Where
: Auckland
2. New Zealand International Arts Festival
Featuring everything from the arts, including theatre, dance, music, writing, reading and the visual arts, the New Zealand International Arts Festival is the most celebrated festival of its kind in the country, and beyond.
Experience a wide array of free and family events, with talks and forums sure to cover something for all.
When
: 26 February - 21 March
Where
: Wellington
3. Auckland Lantern Festival
Chinese New Year is always a great excuse to head out and celebrate with colour, music and dance, no matter what your ethnicity or beliefs.
The Auckland Lantern Festival is a fantastic way to bring in the Chinese New Year, offering music performances, parades and traditional Chinese displays.
This is one festival you will not want to stay home for.
When
: 26 February
Where
: Auckland
4. Burst! Festival of Flowers
Those with green thumbs should get excited about visiting the annual Festival of Flowers in Christchurch. Hosted by New Zealand's Garden City, this garden festival celebrates everything gardens, plants and floral, focusing on gorgeous flower displays of bright and vibrant colours.
Combine the amazing garden landscapes with music, food, storytelling, photography and a tree-climbing competition and you have all the makings of a fantastic holiday rolled into one.
When
: 19 February - 14 March
Where
: Christchurch
5. The Parihaka International Peace Festival
Attracting peace lovers and protesters from across the world, Parihaka is rooted in a tradition of peaceful resistance, with the festival now becoming a tradition on its own.
Multiple speakers grace the stages of the festival to bring messages of peace and hope to listeners. People come together in unison through speech, music and the arts and celebrate the passive art of resistance.
When
: 8 - 10 January
Where
: Parihaka (south-west of New Plymouth)
6. World Buskers Festival
Home to an amazing 450 amazing live shows, the World Buskers Festival offers the perfect opportunity to support local music and to get your sound out there.
Boasting street, circus and comedy styles, this festival brings to life the culture of Christchurch and beyond and never fails to entertain.
When
: 21 - 31 January
Where
: Christchurch
7. Fine Food New Zealand
If food is your forte or you are simply hoping to sample some of the freshest produce around, than Fine Food New Zealand is the festival for you.
See the best chefs around at work, cook alongside them or simply volunteer to taste their efforts. Learn all about the industry and pick up a few cooking tips to take home with you or sample in your campervan kitchen.
When
: 13 - 15 June
Where
: Auckland Showground