The Endless Sunshine Of Nelson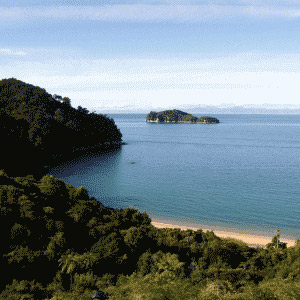 Located right at the heart of New Zealand is the stunning city of Nelson. Nelson is positioned on the north-west corner of the South Island and lies on the shores of Tasman Bay. It is surrounded by sheltering mountain ranges therefore enjoying a stunning geography. It is also regarded as a centre for eco-tourism and adventure tourism and is the perfect place to discover wide open spaces, golden beaches and spectacular national parks.
Travelling to and around Nelson in a
campervan New Zealand
is the perfect way to experience all the wonder and beauty that this region has to offer. Having your own vehicle and place to stay means that you can explore the outer limits of the region and discover some of the hidden treasures that you may not be able to visit on an organised tour.
Nelson is the gateway to several of New Zealand's most beautiful national parks. The Abel Tasman National Park and Kahurangi National Park rest just around the corner from Nelson. Lakes Rotoiti and Rotoroa are also extremely close by, so there really is no excuse not to explore these natural wonderlands. The stunning natural landmarks can be enjoyed all year round. Nelson is often noted as having the best weather in all of New Zealand, enjoying a Mediterranean-style climate. This makes for perfect weather for hiking treks in the national parks, mountain climbing the stunning slopes and canoeing and kayaking on the crystal clear lakes.
Apart from the beautiful natural attractions that Nelson has to offer, there is still so much more for you to discover within the city limits. Nelson has a vibrant local arts and music scene and this is obviously apparent as you stroll the streets of this carefully architectured city. This has given Nelson the title of a creative paradise and the locals are all immersed in this culture, beckoning for you to join them.
Nelson has retained many of its Victorian buildings, with South Street a designated area of heritage value. The history and culture of Nelson is also evident in the local museums. The Nelson Provincial Museum is home to many locally significant artefacts and will give you some idea of how the city has developed since its establishment. Another notable museum in the area is the World of Wearable Art. This fascinating attraction is host to collection of cars and works from the Wearable Arts Awards. This place is the perfect way to spend a morning or afternoon and will help you gain an understanding of Nelson's culture and heritage.
If you are a big fan of locally grown produce and wines then Nelson will be a haven of discovery for you. You can enjoy fresh local produce and freshly caught seafood at one of the many waterfront restaurants, while sipping on some of the region's most exquisitely produced wine. Nelson is home to many fine wines, so take some time out to discover just how unique they are. Enjoy a leisurely tour of the local vineyards and discover the intensely flavoured Sauvignon Blanc, Chardonnay and Pinot Noir for yourself!
While staying in Nelson there are several scenic drives that you simply must embark on. You can enjoy the coastal wonderland of sea, sky, rocky headlands and bright golden beaches as you take a two hour drive from the city centre to Golden Bay. This scenic route will take you over Takaka Hill, also known as Marble Mountain, and the views alone will take your breath away. Upon reaching your destination you may just never want to leave and this is when having a campervan comes in handy. Simply find a place to stay, relax and take your time to explore this amazing spot!
While staying in Nelson you may decide to stay in the heart of the city, in one of the national parks or right on the water's edge of Tasman Bay. Nelson City Holiday Park and Tahuna Beach Holiday Park are both great places to stay, each offering excellent facilities and warm hospitality.
Visiting Nelson really is a must on your holiday to New Zealand. Travelling in a campervan gives to freedom to do what you want, when you want and you never have to worry about not having a bed to sleep in at night. Nelson offers a pleasant contrast of seaside, city living all with the knowledge that you are surrounded by mountains to explore. There really is no place better then Nelson!
Christine Barton