Palmerston North - The Centre Of New Zealand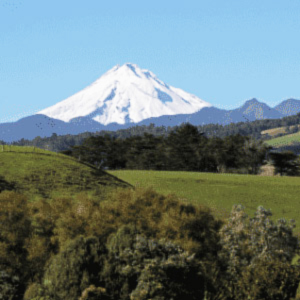 Located right at the geographical centre of New Zealand is the thriving, vibrant city of Palmerston North. This ever-growing city is located just 140 kilometres North of New Zealand's capital, Wellington, which is a great place to pick up your
campervan hire New Zealand
. Essentially, Palmerston North is the cultural highlight of the North Island! Nestled on the banks of the Manawatu River and situated right at the foot of the Tararua Mountain Ranges, this unique city is home to a pleasant landscape setting that gives it a certain natural ambience with a pleasant blend of cosmopolitan.
Palmerston North is an inland city and is the main centre of the Manawatu-Wanganui region. It enjoys a temperate climate, with many hours of sunshine in the year. This makes it the perfect destination for you and your
campervan New Zealand
vehicle, especially because of its close proximity to some of New Zealand's most stunning attractions. Palmerston North is within an easy driving distance of Wellington, which means that you can easily enjoy the perks of major city life. The North Island's Central Plateau ski fields are also just down in the road, which is the perfect destination during the winter months.
For those out there who want a taste of history and nature both in the one place, you can also easily visit Mount Taranaki and the historic sites of the Taranaki region. A visit here will give you a taste of some of the country's important history and prepare you for further exploration of this interesting nation. The beaches and wineries of the Hawkes Bay region are also just up the road, which will not only further your exploration of nature, but also allow you to sample some of the finest wines that the region has to offer.
Back in Palmerston North you can enjoy pleasant contrasts of city life and nature. The city's main streets are organised in a grid-like pattern, which is commonly referred to as "The Square". This commercial hub is situated on a 7-hectare park and features green lawns, trees, lakes, fountains and gardens. It is regarded as the centre of the city and offers a pleasant change from the high rise, concrete buildings of your typical metropolis.
This natural feel continues as you will discover when you come across the many parks and gardens that call this city home. The most prominent of these is Victoria Esplanade, which is located along the northern bank of the Manawatu River. Here you will find stunning gardens, children's play areas, an aviary, a mini train ride and some fantastic walking tracks. This is a great place for the kids, and with ample parking for your campervan, there really is no excuse not to pay a visit.
The inner city is also home to many activities that will allow you to expand your mind and become culturally and artistically aware. The Interactive Science Centre and Manawatu Museum offers fun for the whole family and may even teach you something new. The many art galleries, golf courses, parks and walkways, and indoor climbing and go-carting will keep you amused for hours, ensuring that you never run out of things to do.
When you feel it is time to escape the hold of the city, take your campervan out on an adventure and venture out to the Manawatu Gorge. This stunning cliff scape is a sight on its own, but you should definitely take some time to trek the walking tracks and cliff tops. This experience will allow you to find your inner thrill seeker and get back in touch with nature. While in the spirit, also take some time to discover the majestic Ruahine and Tararua Ranges. These beautiful mountains will offer you stunning views that you will not ever forget!
While staying in the area, I suggest staying at the Palmerston North Holiday Park. Located right on the banks of the river, this park is the perfect place to recharge you batteries and soak up the peaceful ambience of this amazing city. The campervan sites here are private and spacious, which means that you can enjoy your holiday in peace and quiet.
While campervanning on the North Island, there really is no better place to base yourself than in Palmerston North. Its central location means that you are within short driving distances of the stunning areas around it which allows you to pick and choose where you want to visit and stay. Palmerston North is an ideal holiday destination all year round and should definitely be at the top of your itinerary for your next New Zealand holiday!
Christine Barton