The Geothermal Forces Of Rotorua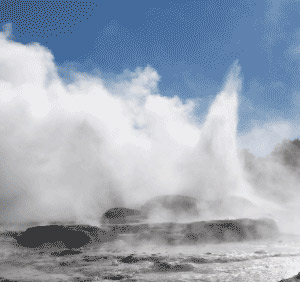 The district of Rotorua is part of the Bay of Plenty region of New Zealand's North Island. It is easily accessible from Auckland, where you will find several locations for
campervan hire New Zealand
. The district includes a number of lakeside and rural communities and is known as the heartland of Maori culture.
Rotorua is the perfect place to escape to if you are seeking relaxation, rejuvenation and peaceful tranquillity. Just minutes from the city you will find hissing geysers, boiling water, bubbling mud and sinter formations. The geothermal forces in the area are unique to any other region in the world and are essentially what make this area so special.
The area also has a rich spa heritage, making it the country's ultimate natural spa destination. These natural formations date back as far as 160 years ago and are perfect for those seeking to wind down, relax and revitalise their inner soul. There is also an abundance of health, beauty and spa treatments available, all derived from the local, mineral and geothermal resources. Rotorua truly is the ideal place to take it easy and pamper yourself like you have never been pampered before.
Once you feel rejuvenated it is time to get back in touch with reality and explore the sights and sounds that the city of Rotorua has to offer. The city centre is home to many buildings, sites and structures of historic interest. If you are looking for some stunning displays of fine architecture, there are several buildings that you simply cannot go past. The Bath House, Old Post Office and Blue Baths are stunning buildings that have been meticulously maintained and retain their original beauty. Another amazing architectural highlight of the city is Prince's Gate Archway, a unique monumental structure that you just can't go past!
The inner city may also be regarded as a shopping lovers dream. The streets are lined with specialty department stores, fashion boutiques and art and craft outlets. There is so much to choose from that it will be hard to restrain yourself from spending too much money!
Rotorua is not just about its man-made assets and geothermal forces: there is an abundance of natural assets that give it a special atmosphere and create a stunning backdrop to the district. Rotorua is surrounded by a sparkling Lakeland chain, with a total of 16 lakes flowing through the district. These lakes are formed from the craters of extinct volcanoes and add sparkle and interest to the landscape. The lakes are all fishable and are the perfect source of leisure and sporting activities. The lakes are ringed with scenic tracts of bush, forest and farmlands which are perfect for bush trekking and exploration.
Rotorua's status as an adventure playground is well founded as there is always something to do when it comes to exploration. There are so many thrills, leisure and sporting options that you will never run out of things to do. You can also take part in thrilling adventure experiences such as walking on a volcano or rafting the highest commercially rafted waterfall in the Southern hemisphere. The pleasant climate here will allow you to make the most of the great outdoors and enjoy your experiences to the fullest.
When it comes to Holiday Parks in Rotorua, there are more than a dozen options to choose from. Pick and choose from inner city, lakeside or rural locations, each offering comfortable accommodation for you and
campervans New Zealand
. There are several Top 10 Holiday Parks in the area, with locations in Rotorua itself and on Blue Lake. These parks offer excellent facilities and you will not be disappointed with the stunning grounds on which you can park your home on wheels. To keep in the mood of the presence of Rotorua's geothermal earth forces, you can choose to stay at the
Rotorua Thermal Holiday Park
. This park is located in the heart of Rotorua's scenic attractions which will allow you to explore them with ease and flexibility.
If you are seeking a holiday on which you can relax and take part in a rejuvenation of your mind, body and soul, then Rotorua is definitely the place for you to visit. There is no other place like it in the world and you will feel this as soon as you drive in. The calming effects of this amazing area will leave you feeling relaxed and carefree for many days to come and ready to take on anything!
Christine Barton