The Stunning Spectacle Of The Southland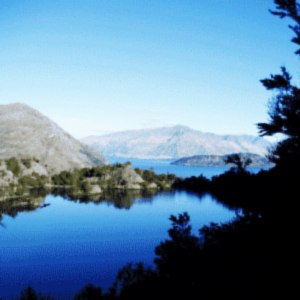 New Zealand's Southland has experienced remarkable growth and development in recent years and is now one of the fastest growing tourist regions in the country. As the name suggests, Southland is the southern-most region of New Zealand and is located at the base of the South Island. The unspoilt nature and laid back atmosphere make it the perfect place to restore your soul and relax in peace and serenity.
Southland's economic base is in farming, forestry and horticulture and it boasts a range of first-class facilities. It is the perfect place to rediscover not only yourself, but also the reasons why New Zealand is such an amazing place. Southland is home to some of the most distinctive landscapes in the country and these can easily be enjoyed from the comfort of your campervan. This truly is the perfect place for a
campervans New Zealand
holiday as there are just so many places to explore; you could be here for weeks. Having your own vehicle and form of accommodation means that you can take your time, explore what you want to explore and stay wherever takes your fancy.
Staying in Southland gives you the opportunity to experience a wide range of adventure activities, some new and some old favourites. From scenic flights to fishing, wildlife nature to boating, walking to guided tours, gardens to golf, horse riding to cycling and art and heritage to surfing, there is sure to be something to please those young and those young at heart. All of these activities can be enjoyed from different areas of Southland, as the region is home to several main centres. The major districts include Invercargill, Catlins, Gore, Bluff and Stewart Island. Each offers something new and unique, where you will capture memories that will stay with you for a lifetime.
Catlins Coast
The picturesque Catlins Coast is situated off the beaten track, right on the island's southern-most coast. This particular area is a major highlight of the Southern Scenic Route and it will take you through Fortrose and Kaka Point, into stunning farmland, forest and seascapes. Visiting this area will allow you to discover some of New Zealand's hidden treasures and soak up the fresh country air that blends in nicely with the crisp, salty, sea breeze.
Gore
The district of Gore encompasses the towns of Gore, Mataura and Waikaka. It extends to Arthurton in the east, Waitane in the west, stretching north to Mount Wendon and south to Waiarakiki. Gore is the second largest town in the Southland region and is most famous for its brown trout fishing. This is the perfect place to visit if you are seeking to catch up on a spot of fishing or simply want to discover some of the regions quaint communities and friendly locals.
Bluff
This picturesque town is located right at the bottom of the South Island and is regarded as the gateway to Stewart Island. Bluff is the oldest European settled town in New Zealand and is home to many historic attractions that depict the country's colonial history. You will find the Maritime Museum here and this is the perfect opportunity to expand your mind and broaden your horizons. Another must see in the area are the panoramic views from the viewing platform on top of Bluff Hill. This is one sight you should not miss and one you should definitely take the camera for.
Stewart Island
Stewart Island is New Zealand's third and southern-most island. It is known as a haven for native birdlife and is the only place in New Zealand where you can readily see kiwi in their natural habitat. This island is truly attuned to the natural world of bush and beach as 85% of it is comprised of the Rakiura National Park. This makes it an island of crystal clear waters, lush forest, sweeping sands, flora, fauna and unspoilt natural beauty. It's only a pity you can't take your campervan over on the ferry. However, there is a storage facility over at Bluff where you can park your campervan for the day or the night if you decide to extend your stay on Stewart Island.
While searching for accommodation in Southland, keep in mind that only some places have the facilities for campervans. Caravan parks in each of the major centres generally offer these facilities, allowing you to recharge your camper's batteries, as well as your own.
The Southland region of New Zealand truly is one of the most beautiful places to stay in the country. There are so many highlights that you really must allow yourself several days, if not a week, to explore all that this amazing region has to offer. The beauty and wonder will draw you back without fail, as you simply will not be able to resist the stunning scenery and landscapes that make this area so intriguing.
Christine Barton