Wildly Wonderful Westport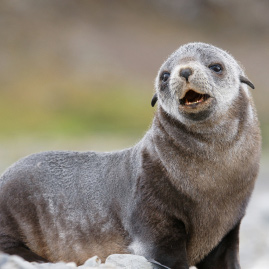 The Northern West Coast of New Zealand's South Island is a truly remarkable holiday destination. This region is known for boasting the "real New Zealand" offering the ultimate getaway experience, ideal for all kinds of travelling groups.
The Northern West Coast really is all about nature. It offers breathtaking scenery, stunning walkways and glorious beaches, along with an impressive handful of charming coastal settlements.
Among these charming settlements is the lovely town of Westport. This west coast town is located on the northern bank and at the mouth of the Buller River. This position allows it to be within a close proximity to the prominent headland of Cape Foulwind, which looks over the majestic Tasman Sea.
Westport can be found between the cities of Greymouth and Nelson, and can easily be accessed via the Buller Gorge. While the town's population is not large, at just 3,900 people, there is a vast array of fantastic things to see and do for visitors, both in and nearby the settlement itself.
The town has a rich gold mining history, with the boom beginning as far back as 1861. However, as time passed, Westport became a much more sustainable area for coalmining, and this is an industry still dominant in the region today.
Tourism is another important industry for the township, and although many travelers opt to skip this small town, they don't realise just how much they are missing out on. Some of the region's famous destinations include the Oparara Basin Arches, which are beautiful limestone formations that were formed by the Oparara River, and Cape Foulwind, which is home to a large fur seal colony.
Westport is also an ideal destination for those extreme travelers among us. Activities like white water rafting, adventure caving, mountain biking, jet boating, underworld rafting and horse trekking can all be found nearby, making the options for fun and adventure, endless.
Food lovers will also fall in love with the town of Westport as there is an endless array of restaurants and eateries on offer. Try some of the diverse local cuisine or sample some of the fantastic locally brewed beers. The food here will far from disappoint!
When it comes to places to stay in a campervan in Westport, you really can't go past the Seal Colony Top 10 Holiday Park. This beachside park offers a relaxed atmosphere and is located within a close proximity to all of Westport's major attractions and beautiful scenery.
The town of Westport is a fabulous place to visit during a New Zealand South Island vacation. While many often choose to simply pass by, those who take the time to discover it find an unforgettable location that encompasses the very best of the "real New Zealand".
Christine Barton