Driving in New Zealand, Licences and Road Rules
Driving in New Zealand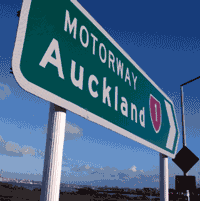 Campervanning across New Zealand is the perfect way to explore this country's stunning landscapes. The scenic drives are not overly crowded which means that you can take it easy and drive at your own pace. In New Zealand, many of the roads include hilly and windy terrain, so although the driving distances between towns and attractions may seem short, this terrain can slow down your journey a great deal.
Always take care when you are driving on open country roads and keep a look out for native wildlife and wandering farm animals. Be sure to take notice of the road signs as these indicate road rules and changes in the road's conditions. Most roads in New Zealand are two-lanes and often narrow, with many of the country roads remaining unsealed. Although this will be indicated by road signs, always be careful when driving on the open roads and stick to the designated speed limit.
Driver Fatigue is a major killer on New Zealand roads, so here are just a few tips to help you stay alert on your driving holiday:
Get a good night sleep before you embark on a long driving journey
Take a break every two hours (Stop, Revive, and Survive)
Share the driving if possible
Avoid eating large meals
Drink plenty of fluids
---
Licence Information for Campervan Rentals
To drive a campervan in New Zealand you must hold a current non provisional drivers licence or permit. You can legally drive for up to 12 months if you have a licence or International Driving Permit (IDP). However, you must always be carrying this with you and it must be in English or at least have an English translation accompanying it.
---
Overview of Road Rules
New Zealand has an extensive set of road rules that set it apart from other countries in the world. The basic rules to keep in mind when driving along the New Zealand roads are: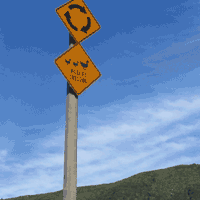 Drive on the left side of the road.
The maximum speed limit on open roads is 100 km/h.
The maximum speed limit in urban areas is 50 km/h.
All vehicle occupants must wear a seat belt or child restraint.
Always use your indicators when turning.
At stop signs, stop completely and give way to all traffic.
At give way signs slow down and be prepared to stop.
When turning, give way to all vehicles that are not turning.
In all other give way situations, give way to the vehicles crossing or coming from your right.
The legal alcohol limit for drivers under the age of 20 is 30mg/100ml of blood.
The legal alcohol limit for drivers over the age of 20 is 80mg/100ml of blood.
---