Information on Overnight Stays
Where to Stay?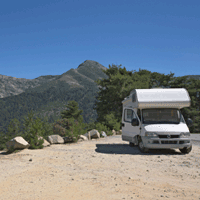 When you embark on a holiday in New Zealand, you will need a place to stay each night. Travelling in a campervan gives you several options to choose from, including caravan parks and campgrounds, National Parks and even free stays!
The following guide will give you information on all of these, as well as providing important links that will help you plan your accommodation thoughout your journey.
For a comprehensive guide to New Zealand National Parks and where you can camp within them, visit our National Parks page.
Or to make it simpler for you, try the Free eBook 101 National Parks Stays, which outlines locations, facilities and costs.
---
Staying in Caravan Parks and Holiday Parks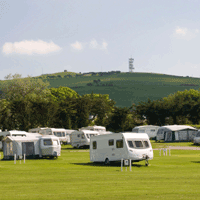 Staying in a caravan park is the luxury way to experience your campervan holiday, but as you know, luxury costs money! The rates of most caravan parks are usually very reasonable, yet this will depend on location, time of the year and the type of accommodation option you choose.
Caravan parks provide facilities that will make your campervan experience more comfortable. Many of the parks offer easy access to electricity and water, which allows you to replenish your onboard supplies and recharge your motorhome battery. They provide facilities such as toilets, showers, laundries and camp kitchens, which will make your stay just that little bit easier.
Many parks also feature swimming pools, tennis courts, recreation rooms and even spas. This will add a further element of luxury and comfort to your stay and will allow you to sit back, relax and unwind.
It is advisable to book ahead, especially at the places you really want to stay at. However, some caravan parks will let you stay without a reservation, but always be aware of peak times in the year, which often bring with them changing rates and availabilities.
Staying in a caravan park is essentially the best way to go about your campervan holiday. They are ideally positioned so that you can enjoy the surrounding scenery and attractions, therefore offering the best places to stay!
To find a caravan park to suit you, check out the following:
---
Free Stays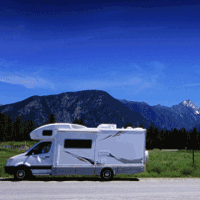 Motorhomes have dual battery systems, one for starting the campervan, one for the internal appliances such as lights, fridge and water pump. These batteries will last approximately 12 hours when fully charged, some vehicles have solar panels too. All these features make it possible to stay overnight without power or water facilities.
Free stays are handy to throw into travel as they can save you a bit of money, we recommend you mix these with campgrounds and National Park stays.
Local authorities maintain and regulate free stays in each region, so we recommend you check with the local information center on arrival. Free camping is permitted in most areas of New Zealand, however watch out for signposted areas where camping is prohibited as you may get fined. Also, be considerate of the environment and be sure not to litter or leave the area damaged. Doing this will ensure that free stay across New Zealand remains available for many years to come!
---