Travel Information - Visas, Customs and Quarantine
Visas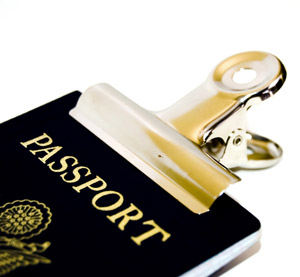 Tourists and visitors entering New Zealand will generally need to obtain a visa. This usually requires providing specific documents of your intentions of visiting as well as personal information about yourself. There are a number of visas available for people entering the country for a temporary visit.
Visitor Visas/Tourist Visa
People from certain countries are required to obtain a visa before entering New Zealand. When applying for one you will need to show that you are in good health, are of good character and that the visa you are applying for matches your intentions for your visit. You will also need to show your passport, proof that you do actually intend to leave New Zealand and evidence of funds for your stay.
Obtaining a visitor visa allows you to stay in the country for up to 9 months in an eighteen-month period. This will allow you take a leisurely holiday and leave open the possibility of return within the year.
Transit Visas
If you are staying in New Zealand for less then 24 hours (i.e. just passing through) and are leaving the transit airport, you may require a transit visa. However, you may not need to apply for one of these is you are from a visa free country, if your legal destination is Australia and if you already hold a current visa.
Visa Free Countries
Many countries do not require a permit to visit New Zealand. For a full list of these visa free countries visit this website.
If your home country is on this list and you are only staying for a maximum of three months, you will not need a visa to enter New Zealand. However, you will need to provide travel tickets or evidence of onward travel arrangements and evidence of funds for your visit.
---
Customs and Quarantine
Like any country in the world, New Zealand has restrictions on what visitors can and cannot bring into the country. The following is a breakdown of the procedures that you will have to follow upon arrival at the airport in New Zealand.
Declarations
Before you arrive in New Zealand you will receive a New Zealand Passenger Arrival Card, in which you must tick "yes" in the customs section in order to be able to bring the following into New Zealand:
Prohibited or restricted goods
Goods in excess of $700
Goods for commercial, business or trade purposes
Goods carried on behalf of another person
NZ$10,000 or more
All these things must be declared to avoid difficulties with entry into the country. Keep in mind that you do not have to declare clothing, footwear, jewellery or toiletries as these are personal items.
Baggage Search
Upon arrival at an airport in New Zealand, your luggage may be searched by Customs Officers and Agriculture/Quarantine Officers. This remains their right and is essentially what helps prevent quarantine problems in New Zealand.
Forbidden Articles
Individuals are responsible for every item that they bring into the country. In general, you cannot bring food into the country and you must dispose of foodstuffs before entering. If you are carrying packaged food, be sure to show the customs officers, as this will prevent complications during the baggage searches.
Other forbidden articles include:
Illicit drugs
Steroids
Firearms and other weapons
Plants or parts of plants
Animals or parts of animals (dead or alive)
Equipment used with animals
Biological specimens or tissues
Following these few simple guidelines will ensure that you do not get caught up at the airport upon arrival, which means that you can begin your campervan adventure straight away.
---