Mighty Deuce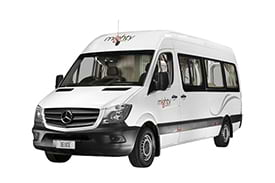 Vehicle Class: Budget
Floorplans
Image Gallery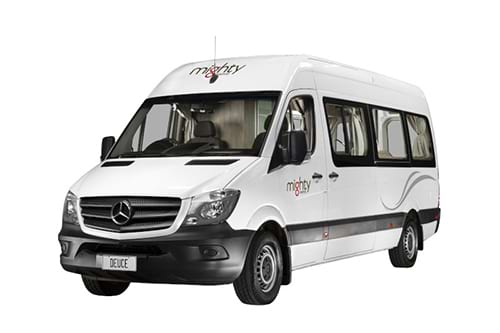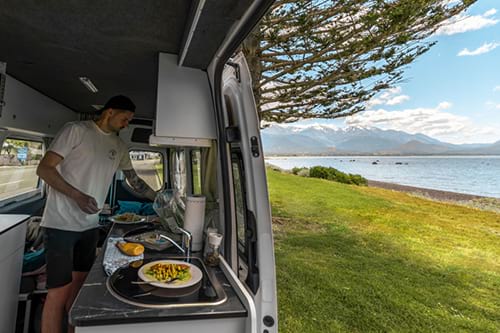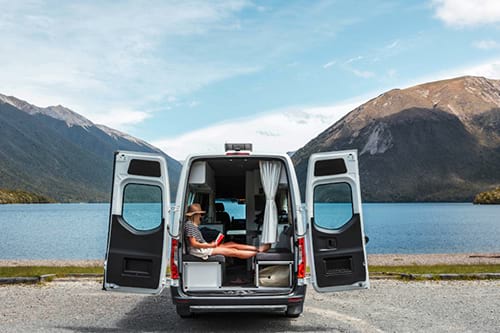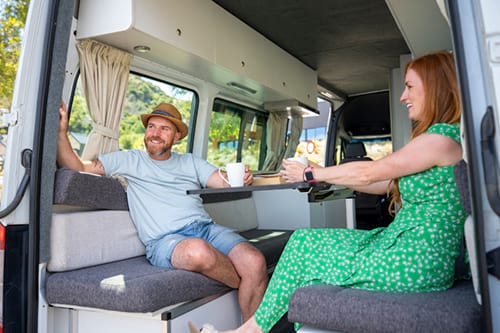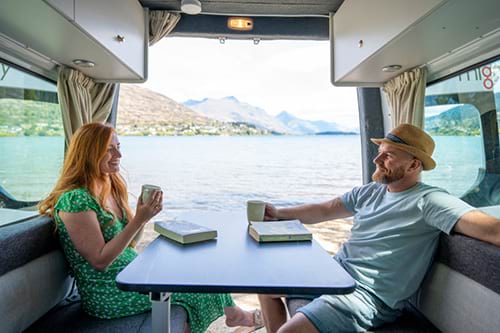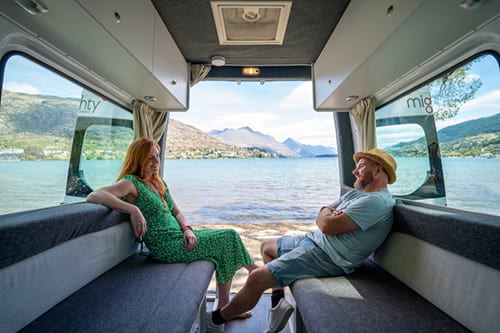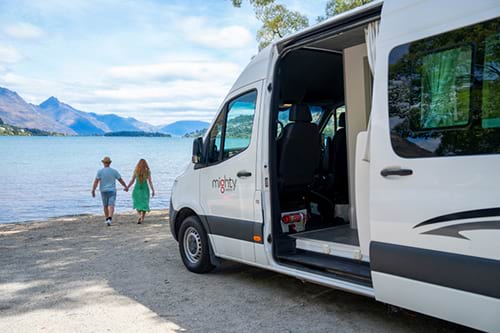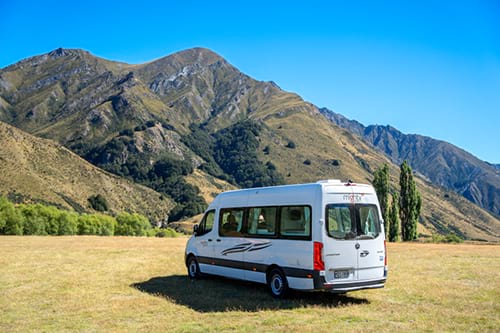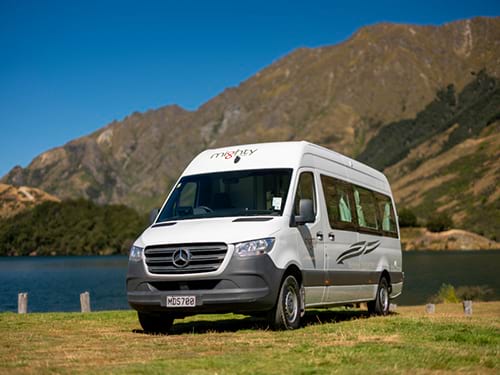 Vehicle Details
Vehicle
Vehicle Age
2014 - 2016
Air Conditioning
Yes (in Drivers Cabin)
Seating
Maximum Passengers
2
Seatbelts
2 in Drivers Cabin
Child Restraints
Total Child Restraints Permitted - 0


Rear Facing

Not Permitted


Forward Facing

Not Permitted


Booster

Not Permitted
Internal Access
Yes
Living Area
Crockery Cutlery Pots Pans Supplied
Yes
Fire Extinguisher
Yes
Fridge & Freezer
Yes
Fly Screens
Yes
Gas Cooker
Yes
Gas Bottles
Yes
Hot & Cold Water Supply
Yes
Linen Supplied
Yes
Microwave
Yes (requires 240v)
Heating
Yes (requires 240v)
Sink
Yes
Sleeping Configuration
1 x Double Bed OR
2 x Single Beds
Shower and Toilet
Yes
Entertainment
Audio System
Radio / CD
TV - DVD
No
Vehicle Specifications
Dual Battery
Yes
Engine Specifications
Turbo Diesel
Fuel
Diesel, 75 Litre Fuel Capacity
Fuel Consumption
Approximately 12 litres per 100 km
Heater
Yes (requires 240v)
Power Equipment
Power Steering
Power Supply
12v & 240v
Transmission
Automatic
Water Tank
Yes
Waste Water Tank
Yes
Vehicle Dimensions
Length
6.00m - 7.20m
Width
2.00m - 2.04m
Height
2.65m - 3.00m
Interior
1.85m - 1.94m
Disclaimer:
Actual vehicles may vary according to year of manufacture & availability, but vehicle will be suitable for required number of people and have similar specifications to those on this website. Specific specifications cannot be requested. Measurements are approximate, not guaranteed and specifications may change at any time without any prior notice.
16 Reviews for Mighty Deuce recently
Tania Reedy
26 October 2019
Totally loved our campervan and essentials totally amazing❤ Heaps of room. Just loved it.
Wayne Debnam
18 October 2019
Being a Mighty Deuce the vehicle was older but everything worked and mechanically the vehicle never put a foot out of place. Very Happy.
Dennis Coker
29 September 2019
Good Fuel Consuption
Good value ,water tank a little small, meant more regular filling, economical to drive.
Kate Dodson
05 March 2019
Considering what the South Island of New Zealand puts vehicles thru our camper van was in great shape, and did well by us. No issues at all, and everything worked great. Would recommend in the future.
Annabel Thurlow
10 November 2018
The vehicle was well maintained and we had no problems at all throughout the rental period
Mary Liu
25 September 2018
We experienced engine problems the first few days of driving - noticing that it would go into limp mode when going uphill. The issue was resolved quite quickly though - the new campervan was delivered the next day to our campsite, which was great. . Aside from those issues, we had all the other amenities we needed in the car and it was quite spacious.
Lavinia Nicolai
12 August 2018
Great to drive The 5000 deposit was a rought as they actually take it from your cc then supposeldy put it back not to mention the exchange rate etc
Daley Jones
12 August 2018
Very good to drive.
Ignacio Jimeno
27 May 2018
It was a great experience to travel al over NZ with the camper. It was great to have a place to stay. The vehicle was great, any problem during the trip. Te only point was that the storage space was limited, but I know it is normal in a campervan...
The vehicle itself was comfortable with plenty ifroonfor two people. It was an older vehicle with a bit of West and tear
Benjamin Harvey
13 January 2018
The van drove well and most of the camper features operated as expected. However there were a few deficiencies. The igniter for the stove was not functional but matches were provided. The one of the burners on the outside BBQ would only remain lit unless on the hottest setting. The water fill hose fitting did not match the size of the common water spigots at dump stations.
Oksana Khaidurova
27 December 2017
very comfortable vehicle with everything you need in it. Easy to drive. Next time we will hire the same, very happy with it!
Roger Linforth
16 December 2017
The Merc sprinter pulled like a tractor up the steep mountain passes to Takaka with no problems, she was not heavy on diesel usage so that was a nice surprise, mind you the last time we were in N.Z. for six weeks in Oct Nov 2013 the diesel only cost 75 cents a litre quite a difference to the price in 2017 of between 145 to 166 per litre, the bed was nice and comfortable for a good nights sleep. I had problems with the side sliding door jamming now and then, but we also had the same type of door problem with the VW back packer van we hired from you in 2011, so I am presuming it is a common fault! Thirdly only one of the two gas rings would not light, the one by the window was great with no ignition problems, but the ring opposite the shower room was a total pain and would not light, but it was not a big problem as luckily we did all of our cooking in the top ten camp sites large kitchens which are well equipped
Julie Pierce
11 November 2017
Good to drive and economical . Beds were comfortable which made our travels easier. GPS was amazing and even gave us traffic condition reports, we were lost without it.