Which Vehicle will Suit Children?
Travelling with a Baby or Children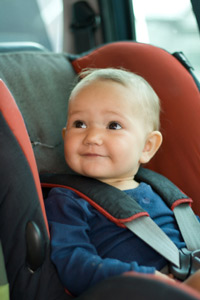 If you are travelling with a baby or with young children you will need to consider the layout of the campervan a bit more carefully. All children must be fastened into a baby seat or booster seat as is appropiate to their age and size. Not all campervans have anchor points for baby seats, and some have setups that may not suit you.
What to look for in your campervan? Some campervans have the seating for extra passengers at the front of the campervan, and others have their extra seating at the back of the campervan. If you are travelling with a baby or children, it is always nice to have them seated up front of the campervan close to yourself.
The vehicle we recommend is the 4 Berth Kea Flip Top, as you can reach the children from the front seats. Other vehicles where at least two more passengers are close to the front seat are the Kea and Maui 6 berths.
If you are travelling with children (that need booster seats) or a baby, we always recommend that you speak to us so that we can check that the booked vehicle will work for you.
Alternatively, refer to the baby & child seat requirements page as it gives more detailed information.