Adventure and Adrenaline in Queenstown
Queenstown is New Zealand's premier visitor destination, and is surrounded by majestic mountains and nestled on the sparkling shores of Lake Wakatipu.
Queenstown is the perfect place to pick up your campervan hire and trek up through the Fiordland, where you will discover some of the country's most amazing sights. The city itself has an abundance of amazing things to offer!
Known for its amazing shopping opportunities, Queenstown is also renowned as the 'adventure capital of the world'. Here you will find everything an adventure seeker could want: bungy jumping, jet boating and sky diving, just to name a few.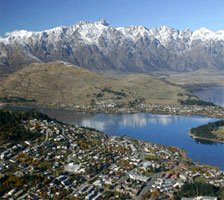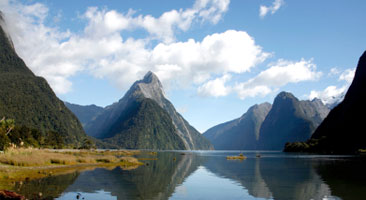 Queenstown is also often referred to as the gateway to Milford Sound, which is in the heart of Fiordland. Queenstown is the perfect place to pick up your campervan and trek up through Fiordland and discover some of New Zealand's most amazing sights.
Another highlight of the Queenstown region is the abundance of "Lord of the Rings" locations in the surrounding area. Apart from areas of Wellington, this area was used for many of the scenes in the Oscar-winning movie. See exactly why Peter Jackson chose this area and discover the land of the hobbits for yourself. Choose to take a guided tour or do your research and find the locations yourself. Be sure to take your camera with you as you will want to cherish these sights forever!
So start planning your New Zealand Motorhome holiday today and fill out the quote box above to compare campervan prices. If you have any queries please feel free to visit our FAQ's page or contact us directly to chat.