Campervan Touring in New Zealand's Capital
Wellington is the capital city of New Zealand and is undoubtedly the cultural, administrative and political centre of the country. Surrounded by rolling hills and a stunning natural harbour, this picturesque city is the ideal place to spend your next campervan hire New Zealand holiday.
Home to some of the world's best museums, art galleries and restaurants, Wellington is the storehouse for the nation's historic, cultural and artistic treasures. This is essentially what makes Wellington the ultimate place for cultural experience of a lifetime.
Campervan Rental New Zealand will allow you to explore not only the inner city limits of Wellington, but also the beautiful places that surround it.
The attractive towns of Poneke and Wairarapa are located within short driving distances of the city, which will be made simple with your campervan rental.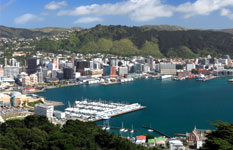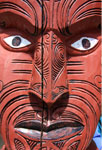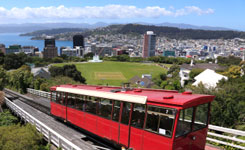 Located right at the geographical centre of New Zealand is the thriving, vibrant city of Palmerston North. This ever-growing city is located just 140 kilometres North of New Zealand's capital, Wellington. Here you will find a pleasant landscape setting that has a certain natural ambience with a lovely blend of cosmopolitan.
New Zealand's "River City", Whanganui, is located on the west coast just up from Palmerston North. The Whanganui River forms the core of the district and runs through the heart of the city, giving it its "river city" status. The city is not only famous for its heritage and strong focus on the arts, but it also has a strong background of both Maori and European history.
There really is so much to see and do in Wellington and its surrounding regions that the only problem you may encounter is finding enough time to see and do it all!
So start planning your New Zealand Motorhome holiday today and fill out the quote box above to compare campervan prices. If you have any queries please feel free to visit our FAQ's page or contact us directly to chat.