Campervan Hire Christchurch
Christchurch or 'The Garden City' is famed for its perfectly manicured gardens found on almost every corner, the best time to see the city in all its flower glory is in February and March each year. Due to a mild climate, Christchurch has the advantage of providing pristine beaches during the summer months to cool off and the local mountains for skiing and snow trips during winter.
There is an assortment of activities to keep you entertained within close reach to the city. Choosing to embark on a motorhome hire holiday from Christchurch means you have the freedom to explore at your own pace and avoid stressful check in deadlines and constant unpacking and repacking.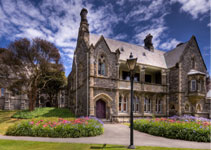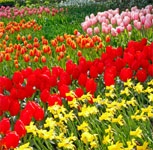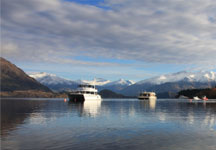 Why Book With Discovery Campervans?
Top Campervan brands and vehicles
No booking fees or credit card fees
Over 50,000 happy customers have already booked a campervan with us
Don't Forget the Little Things
It is usually the little things that make a difference, make sure you are prepared for your Christchurch campervan hire holiday by adding items to your rental such as camp chairs, baby seats, GPS, bedding and linen kits and more !
Explore the Garden City in a Campervan
Natural attractions such as hot alpine pools, lakes & rivers, magnificent beaches and rolling greens hills go hand in hand with some of the favourite attractions such as jet boating, horse riding, whitewater rafting and balloon rides.
Travelling inland from Christchurch will bring you to the settlements of Darfield, Oxford and Ashburton. You should take some time to discover the history of these quaint towns, as they will also give you an idea of the prominence that Christchurch holds in the Canterbury region.
A visit to Craigieburn Forest Park and Arthur's Pass National Park will allow you to get back in touch with nature and explore the many facets of New Zealand's native flora and fauna.
Kaikoura is another delightful place to visit, and is nestled halfway between Christchurch and Picton. If there is one thing Kaikoura is known for, it's the marine life that calls it home. Dolphins, whales and seals frequent the waters around here and the opportunities to interact with them are seemingly endless. Whale and dolphin watching is an extremely popular past time here, and there are several touring companies that operate out of Kaikoura.
So start planning your New Zealand Motorhome holiday today and fill out the quote box above to compare campervan prices. If you have any queries please feel free to visit our FAQ's page or contact us directly to chat.